Current and Future Medical Treatment of Androgenetic Alopecia
May 2018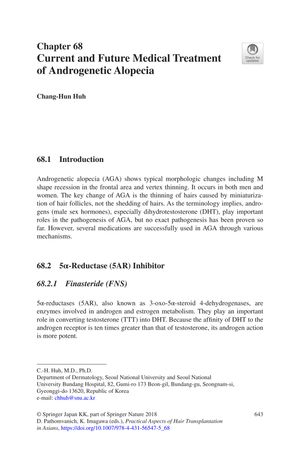 TLDR
Treatments for hair loss vary, but cell-based options may be the future.
This document discusses current and future medical treatments for androgenetic alopecia (AGA), including 5-alpha reductase inhibitors like finasteride and dutasteride, minoxidil, and cell-based treatments. While these treatments have shown varying degrees of success, there is no standardized regimen or treatment schedule for AGA, and more studies are needed to establish the most effective treatment options. The paper suggests that cell-based treatments may represent the future of medical treatment for hair loss, but more time is needed to assess their cost-effectiveness and technical success.
View this study on link.springer.com →
AGA treatments like minoxidil and LLLLT are safe and effective for gender minority patients.

Society's pressure to have children later in life favors genes that increase the risk of early baldness in male offspring.